products ready to compare.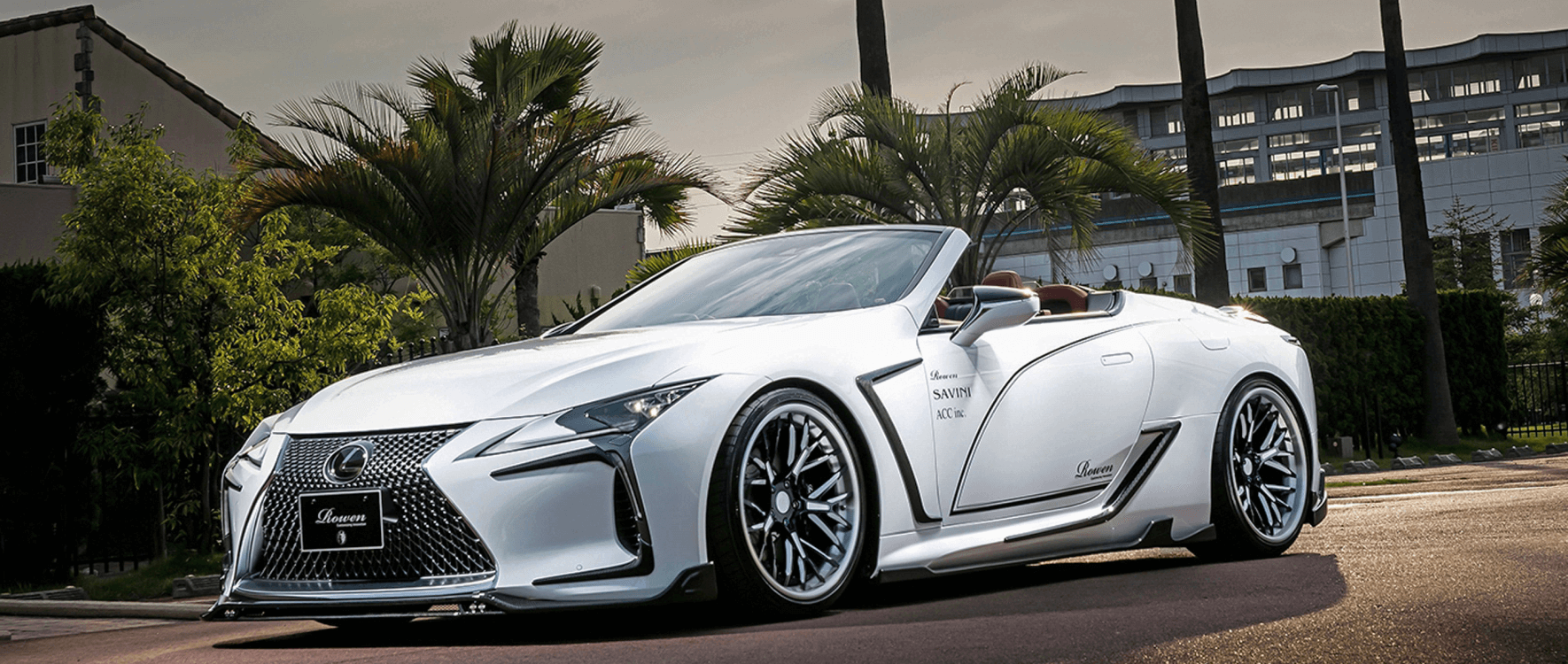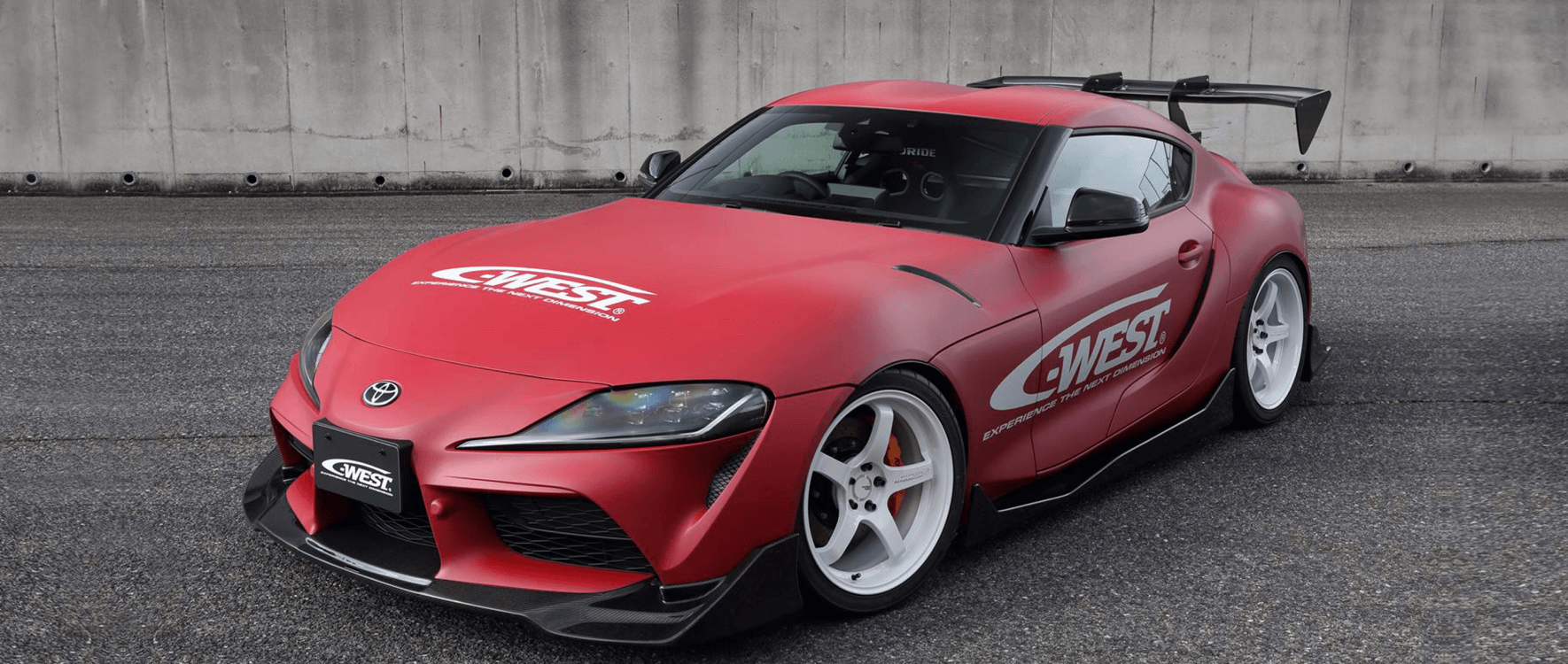 Japanese Car Body Kits
My Japan Direct is the authoritative source for imported car body kits from Japan. We deal directly with manufacturers to provide our clients with unparalleled prices and quality assurance. We invite you to browse our extensive online catalog of top-of-the-line, authentic car parts and accessories. If you have a custom request, don't hesitate to contact us at 714.299.3025 for help.
---
Talk to an expert
Authorized Distributors of Japan Body Kits
We're proud to be authorized US distributors of authentic Japanese manufacturers. We're the trusted source in the area for high-quality imports because we deal directly with manufacturers. Our online catalog boasts a broad array of the most reputable and sought-after names in the automotive industry. Some examples of the manufacturer products we offer are:
RE-Amemiya
Msports
RK Design
And much more!
Upgrade the Appearance of Your Ride
When it comes to improving your car's appearance, there are many options to choose from. Some might prefer a more subtle upgrade, like adding some stylish ground effects or sleek side skirts. For those who want something more aggressive or bold, we offer an extensive selection of car body kits that can give your vehicle a look you're after.
From spoilers and wings to fender flares and hood scoops, our kits are designed to transform your car and make it stand out from the crowd. Whether you're looking for a high-performance style or something that simply looks great, we have the supplies you need to achieve your desired aesthetic.
Quality Parts from Reputable Suppliers
At My Japan Direct, we pride ourselves as the go-to supplier for imported car body kits from Japan. With our decade of experience and deep knowledge of this specialized industry, we can negotiate directly with manufacturers to secure the best prices for our customers. We perform rigorous quality checks on every part that comes through our doors, so you can put your trust in us when you need the highest-quality components available.
If you're looking for a rare product or have a custom order, we can help with that too. We're not only experienced importers, but we're car enthusiasts with a passion for assisting our clients in building the perfect automobile.
Affordable Body Kits
Our price points simply can't be beat. We're the exclusive distributors in the area of authentic Japanese full body kits, yet, our rates remain competitive thanks to our company's outstanding logistical system. All of our work in done in-house to guarantee superior service and eliminate third-party outsourcing costs. The result is that our clients get the best products for the best prices.
We want to help you improve the look of your vehicle on your terms. Offering high-quality products at affordable prices is how we can do just that. Come to My Japan Direct for a superior product selection. No matter what make or model of Japanese car you own, we have the body kits you need. If we don't have exactly what you need on hand, we can place an order and ship it in at cost, so you get the best price possible.
Our Service Promise to You
Our team loves impressing clients with their hard work and consistently stellar results. We've been operating a streamlined, efficient Japanese car part distribution service for some time now and have gained a reputation for being a one-stop shop for any parts purchasing. Our aim is that every client who walks through our doors finds exactly what they're looking for and drives away happy. If that's the kind of service you have been seeking for your vehicle improvements, there is no better team to go with than our enthusiastic, well-informed staff.
Some staples of our service include:
Knowledgeable, passionate staff
Great deals on Japanese car parts
Swift arrivals of parts
Guaranteed high-quality from reliable suppliers
…and more!
Incredible Staff of Body Kit Experts
Our staff is the heartbeat of our business. Every team member was selected for their Japanese vehicle expertise and experience. Come to My Japan Direct for our incredible team, and we know you'll be pleased with what we do for you.
We look forward to impressing you with our Japanese car body kit expertise as we have with many other clients. Join our ever-growing list of satisfied clients today by giving us a call or dropping by to chat with one of our Japanese car enthusiasts on staff.
We can't wait to hear about the improvement ideas you have for your vehicle, and we look forward to helping you achieve them. Here at My Japan Direct, we treat every client's vehicle with the same care and attention as if it were our own.
Finding the Perfect Japanese Car Accessories for Your Make and Model
At My Japan Direct, our Japanese auto experts bring a wealth of knowledge and experience in matching vehicles with the perfect body kits. Japan's automotive culture is renowned for its precision, innovation, and aesthetics, which our specialists embody in their work.
Whether you're aiming for a subtle upgrade or a complete transformation, we can guide you through the vast range of options available, ensuring compatibility with your specific model and desired functionality.
Not only will we consider the visual appeal, but we'll also prioritize safety, aerodynamics, and performance. Leveraging years of experience and a deep understanding of Japanese car specifications, our team will help you select a body kit that elevates your vehicle's style while maintaining its integrity and enhancing its performance.
The Benefits of Using JDM Body Kits
Purchasing Japan Direct Market (JDM) parts for your Japanese vehicle offers a multitude of benefits that cater to both enthusiasts and everyday drivers. Here are the reasons to consider our imported car body kits:
Authenticity and Quality: JDM parts are specifically designed and manufactured for the Japanese market, ensuring the components are of top-notch quality and conform to the high standards set by Japanese automakers.
Performance: Many JDM parts are engineered for enhanced performance, given Japan's unique automotive culture and love for motorsports. These components can sometimes offer better power, efficiency, or handling than their counterparts available in other markets.
Unique Features: Certain parts or accessories may be exclusive to the Japanese market, providing features or aesthetics not available elsewhere. This exclusivity can make your vehicle stand out or offer functions not found in standard models outside of Japan.
Durability: Japanese manufacturers are renowned for their emphasis on longevity and reliability. JDM parts often benefit from this focus, offering a longer lifespan compared to some aftermarket options.
Resale Value: For enthusiasts, having genuine Japanese car aftermarket parts can increase the resale value of their vehicles, especially if the buyer understands the significance and quality associated with these components.
Cultural Appeal: For many, the Japanese car culture holds a special allure, characterized by its innovative modifications, attention to detail, and rich racing heritage. Incorporating JDM parts allows vehicle owners to tap into this culture, bringing a piece of Japan's automotive legacy to their own driveway.
Safety: Genuine JDM parts adhere to Japan's strict safety and quality control regulations. This ensures that the components not only perform optimally but also contribute to the vehicle's overall safety.
Transparent Prices on Our Inventory of Japanese Auto Parts
We are one of the best places to buy Japanese car body kits because of our extensive selection of options tailored to fit the diverse needs and preferences of our clientele. Our collection ranges from affordable options for those seeking a subtle upgrade to premium kits for individuals eyeing a complete transformation.
We believe that customers should understand exactly what they're paying for—without hidden fees or unexpected surcharges. Every product in our inventory is accompanied by a clear and comprehensive price breakdown, ensuring that you can make an informed decision based on both aesthetics and affordability.
Over 10 Years of Customer Satisfaction
We've established a name for ourselves in the US with over ten years of outstanding customer service. We stand out from the competition because of our meticulous follow-through service—we see that our clients are satisfied from start to finish. Thanks to our far-reaching background in logistics, we've perfected the importing process to be fast, efficient, and safe. We provide our clients with accurate shipping progress reports and excellent product warranties, which is why My Japan Direct is the only name to know in Japanese import car parts. With us, you can always expect a swift and timely arrival of your overseas order.
When clients order body kits through us, they receive the highest product quality. As service providers, we understand that your satisfaction with our services is of utmost importance. We aim to please our clients at every part of the process. From when you call us to when your new parts are installed on your vehicle, you should expect nothing but quality from My Japan Direct.
Wide Variety of Styles and Applications
No matter what car you drive, we have the right body kit for your needs. We carry products from all the top brands in the business, including Mazda, Subaru, Toyota, Nissan, Honda, and Mitsubishi. All our parts are designed to fit a wide range of vehicles, so you're sure to find something that will work for your car.
If you're not sure what kind of kit is right for your ride, our team of experts is always on hand to offer advice and assistance. We understand that choosing the right parts can be daunting, but we'll ensure you get everything you need to take your car's appearance to the next level.
Performance Car Body Kits
As car enthusiasts ourselves, we maintain the highest standards of quality assurance in our shop. All our products are designed and handled to function at a competition-level performance. Our premium car parts and accessories are guaranteed to deliver race-track ready results. What's more, we're pleased to provide in-depth, expert knowledge about cars of all makes and models. Our expertise extends (but is not limited to) to the following makes of vehicles:
Lexus
Toyota
Subaru
Mazda
Nissan
And much more!
If you love your Japanese vehicle and want us to help you improve its performance with a state-of-the-art body kit, we have you covered. We know how much you cherish your ride, so if you've been looking for a shop that cares about your vehicle as much as you do, My Japan Direct is the only team for you. If you have questions about body kits, please give us a call. We'd love to help you out.
Expert Advice from Car Enthusiasts
As a car enthusiast, you know nothing compares to the feeling of getting behind the wheel and hitting the open road. Whether an amateur or a seasoned pro, driving is more than just a way to get from point A to point B: it's an art form, a passion, and a thrill like no other. That's why at My Japan Direct, we're dedicated to providing expert advice and guidance for all our customers.
Whether you need help installing a body kit on your vehicle or are simply looking for insight into what makes your dream car tick, our team has the knowledge and expertise you need to take your passion even further.
So if you're ready to take your driving skills to the next level, don't hesitate to contact us today and let us help fuel your car hobby!
Take Your Vehicle to the Next Level
At My Japan Direct, we have the parts and expertise to help take your vehicle to the next level. With our large inventory of authentic car body kits and accessories, we can help you find exactly what you need to achieve your vision. If you don't see what you're looking for in our online catalog, please contact us, and we'll do our best to source the parts you need.
Transform Your Vehicle with Japanese Car Body Kits
If you want to completely transform your vehicle's look, consider investing in a Japanese car body kit from My Japan Direct. Our team has an extensive selection of high-quality products from Japanese manufacturers that can update the look of your vehicle while saving you the cost of investing in a new car altogether.
We deal directly with manufacturers, which means we have access to a comprehensive inventory and can help our clients find custom parts suited to their vehicles. Our team consists of experienced, hard-working technicians and car enthusiasts who are committed to providing our customers with top-quality service.
We're confident we'll be able to help you find a body kit that suits your vehicle and satisfies your expectations. We look forward to hearing from you!
Authentic Japanese Car Body Kits
When you partner with My Japan Direct for a Japanese car body kit, you get access to authentic products directly from Japanese manufacturers. Over the years, our team has worked hard to establish connections and build relationships with manufacturing plants overseas. Our efforts have resulted in unfettered access to authentic, top-of-the-line materials for our customers. We regularly import new products for a range of Japanese vehicle models and will happily provide documentation for our clients to prove the authenticity of our materials.
Whatever accessory you're looking for, we're confident our team will be able to locate and import it on your behalf. We're a top-rated service with excellent reviews, products, and staff. When you work with us, you won't be disappointed.
Highly Durable Car Body Kits for Japanese Vehicles
When you invest in a Japanese car body kit from My Japan Direct, you invest in a lasting product. As an exclusive importer of Japanese vehicle parts and materials, we've built our reputation for quality by delivering consistently satisfactory products to our customers.
Our body kits don't just look good-they also stand the test of time and constant wear. Japanese manufacturers create high-quality vehicle parts that we transport and import safely. Our car kits satisfy even the most knowledgeable and passionate Japanese vehicle enthusiasts. We offer the following products to our customers:
Front/rear bumpers
Side skirts
Spoilers
Wing mirrors
Roof scoops
Bonnets
Front and rear side guards
Grilles
Custom hoods
Fender flares
...and many more!
Creative and Functional Japanese Car Body Kits
Whether you're new to vehicle customization or are a multi-car aficionado, the team at My Japan Direct has products that are suited to various budgets and specifications.
We've got something for everybody who's looking to enhance their prized vehicle. Our selection is designed to cater to a range of Japanese vehicles, and our passionate staff has the expertise to advise you on the best products for your specific vehicle. We care about our work, which is why we prioritize creativity and functionality within our catalog.
For us, car body kits are more than just our business-they're also our passion. We work hard to keep our prices affordable and go out of our way to treat our customers fairly and respectfully.
Contact My Japan Direct Today
Enhance, accentuate, and customize your vehicle to perfection with the help of My Japan Direct. We are the source for authentic JDM body kits from premiere Japanese manufacturers. We boast over a decade of dependable service and are always willing to accommodate special orders and requests. Discover the cutting-edge designs of the Japanese automotive industry, right here in the US.
If you're curious about applying an amazing new body kit to your vehicle, please don't hesitate to reach out to our team. We have knowledgeable staff waiting to speak with you right now! You can reach us at 714.299.3025 any time.
Call us today to find out more!