products ready to compare.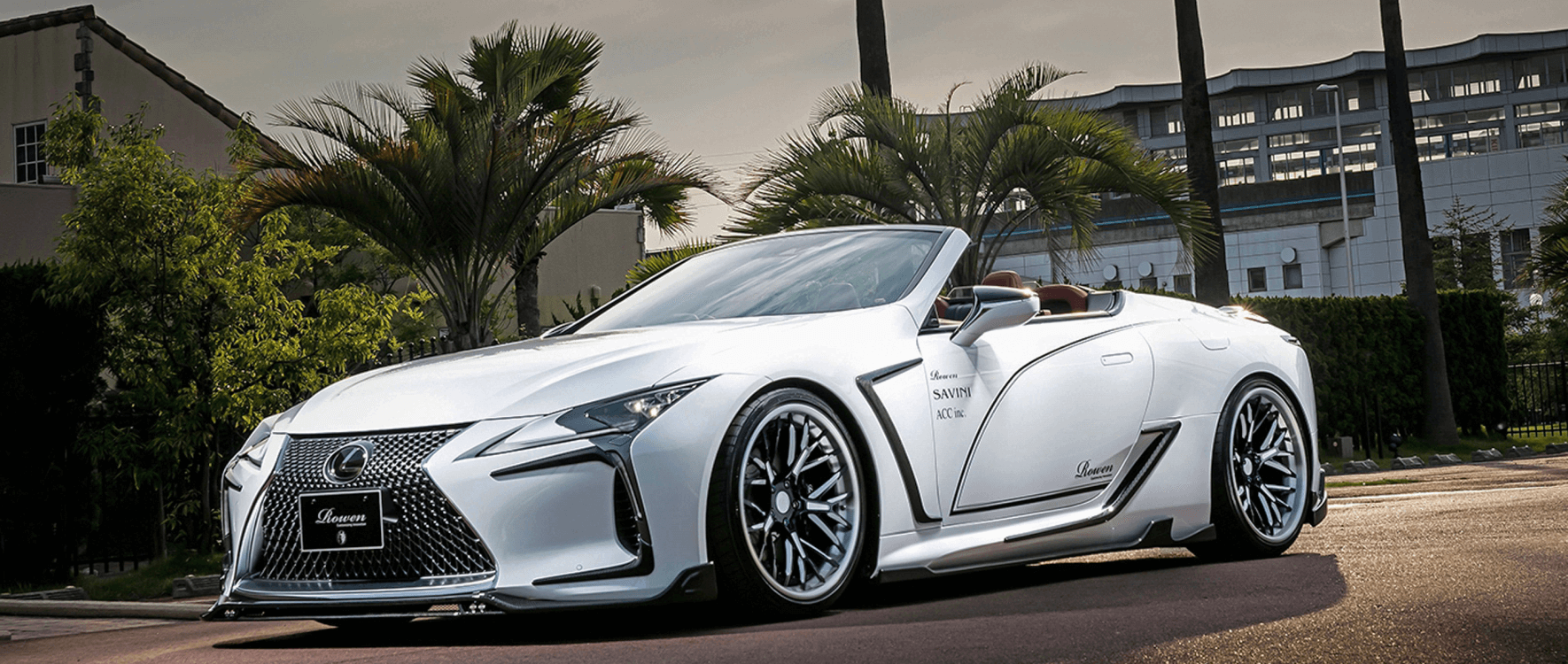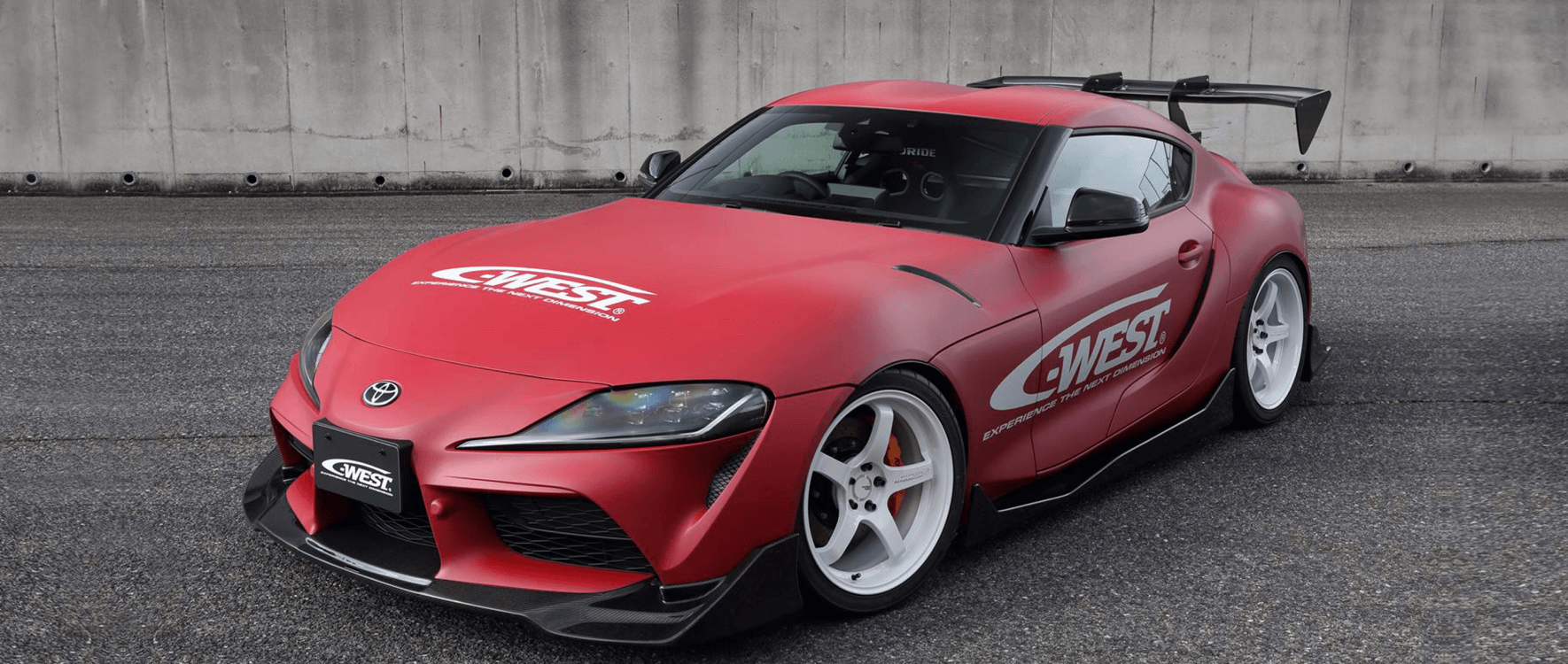 Body Kits in Los Angeles
My Japan Direct is a widely acclaimed leader in the auto parts industry. We provide our customers with value-adding body kits, providing an affordable and accessible method of upgrading and enhancing vehicles.
Our Los Angeles-based service provides a streamlined service to enhance any vehicle's appearance within a short period of time. At our reputable auto body shop, our primary goal is to provide you with a satisfactory experience as you elevate your ride.
Explore our collection of custom body kits for your vehicle. If you have any questions or can't find the specific set you're looking for, contact our team at 714.299.3025.
How Do Auto Body Kits Work?
A body kit is a selection of parts that can be installed on your vehicle to modify and enhance its appearance. The body kits offered at My Japan Direct are multi-factor installations that improve your vehicle's aspect and appearance, providing a holistic upgrade that pleases the eye from any angle.
If you're looking to enhance your car with an affordable and easy-to-install method, reach out to inquire about our available kits. We look forward to collaborating with you on your envisioned vehicle and helping you extract more enjoyment from every drive. If you have questions or are still determining which set would work with your specific vehicle, contact our experienced and helpful team.
Modify Your Vehicle's Appearance with a Body Kit
Installing one of our body kits will completely transform your vehicle's appearance, helping you stand out on the road for all the right reasons. Our curated parts collections offer a wide range of styles, from sleek to high-powered. If you're looking to accessorize your vehicle in a manner that matches how you feel when you drive, let us know how we can help you outfit your ride.
If your clothes say a lot about you, it stands to reason that your car says a lot more. While many car companies put out sleek designs for their vehicles, their offerings are always uniform and mass-produced. We can ensure your vehicle is one-of-a-kind, aligning with your style and self-expression, so you never feel out of place behind the wheel.
Why Invest in a Body Kit for Your Car?
Vehicles with fashionable luxury or sporty looks usually have a hefty price tag, but affordability doesn't have to limit your vehicle's visual characteristics. A body kit from us can make your Honda Civic seem like a sporty high-end BMW M3, or we can turn your Mustang into an in-your-face rally car with giant fog lights and a 'Big Mouth' style front bumper. Don't hold back on getting affordable parts to create a unique and desirable look for your vehicle.
High-End Body Kits at My Japan Direct
My Japan Direct is a world-class body kits retailer. We've worked hard to build our reputation for expertise and quality, and we consider it our responsibility to uphold our high standards with our current and future customers.
We make the purchasing and installation process of auto body kits as stress-free as possible and give your vehicle a one-of-a-kind look you won't find anywhere else. Our in-depth auto body knowledge and dedicated service options make us your go-to choice for body kits in Los Angeles.
Auto Body Kit Experts in Los Angeles
If you are looking for premium car body kits in the Los Angeles area, look no further than My Japan Direct. With over ten years of successes to our name, we have firmly established ourselves as leaders in the world of body kits, Japanese auto parts, and automotive improvement.
Whether you are looking to add side skirts or cutting-edge rear-end bumpers to your stock BMW, we can most certainly help you. We carry products from key manufacturers such as Rowen, V-Vision, and more.
Call us today. Our phone number is 714.299.3025, and we cannot wait to work with you.
Best Car Body Kits, Best Customer Service
Over the years, we have established ourselves as the leading suppliers and installers of imported car body kits. We've risen the ranks by making sure to always deal with Japanese manufacturers directly. Our streamlined approach saves you both time and money.
While clients love our industry connections and installation services, what really sets us apart is our approach to the overall customer experience. From the moment your vehicle arrives in our shop to the moment you drive away, your concerns and body kits will have our full attention.
When you work with us, be sure to expect:
No-obligation consultations
Fast turnarounds on orders and installations
Competitively priced parts
Access to the leading parts vendors
Friendly and helpful staff
And more
Whether you come to us with unique demands, or you're operating on a strict time frame, we can help you. We have the expertise to assist our clients in all their auto body needs. Would you like to learn a little more about us? If so, call us today.
Customize Your Car with Imported Kits
When you work with us, there is no limit to what you can do to your vehicle. We let you decide the parameters of your vehicle's transformation and then order the exact parts and kits you need. Whether you want bolt-on ground effects to reduce airflow and add style, or a full-car body kit, we can most definitely help you.
We Work with Wide Body Kit Experts
We don't just order your custom kits from the back pages of a magazine—we work directly with manufacturers overseas. Our direct approach ensures that you'll never have to wait long for your new kit, and you'll never have to settle for second-best.
High-Quality Body Kit Installations
We do more than order and supply body kits—we bolt kits to perfection. With us, you won't have a single worry regarding your vehicle. Our kits will give your vehicle added durability and all the flash you desire. From front wings to rear quarters, our technicians install it all.
Upon request, we will even retrofit old body kits and other parts, so they match your latest upgrades. All you have to do is ask.
Get the Imported Body Kits You Need
Being motorists ourselves, we know how dull a conventional vehicle with stock body parts and accessories can be. That is why we founded our business—and that is why our business is thriving.
For car body kits in Los Angeles, look no further than My Japan Direct. With over a decade in business, we have established ourselves as leaders in the industry. We pride ourselves in our dedication to providing the best service and products to our clients and helping their vehicles become something worth showing off.
If you have been considering installing a new, high-performance body on your vehicle, look no further. Our knowledgeable and passionate staff are here to answer any questions and tell you more about the products and services we offer. Call us today at 714.299.3025 to book an appointment.
Transform Your Car with Body Kits
Our unique manufacturer relationship and our background in logistics mean that we get your body kits promptly and efficiently. From ordering and shipping of the necessary parts to the installation, our company is the best choice to make sure that you get your vehicle back on the road and looking good.
Body Kits You Can Count On
We are proud to be your one-stop-shop for auto body kits. We offer kits of all types, for a wide array of car manufacturers. The products we can assist you with include:
Full car body kits
Lip kits
Ground effects kits
Widebody kits
Bumper kits
And more!
We are passionate about what we do. Stop in or give us a call at 714.299.3025 to learn more about how we can help transform your car into something you are proud of driving.
My Japan Direct Experts in Body Kit Installations and More
Our staff is not just experts in auto body kits either. We have extensive knowledge of all aspects of motorsports and also a background in logistics. This expertise means that we will help you choose the parts that are best suited for your vehicle and that we get the job done as efficiently as possible.
Whether you need us to help you order a lip kit or complete a full body kit installation, we guarantee you will be satisfied.
Car Body Kits for Any Budget
As industry leaders in auto body kits, we have the benefit of dealing directly with manufacturers to purchase the parts for your vehicle. Because we do not deal with any outside retailers, we are able to offer highly competitive pricing for our customers. We work with you and your requirements to ensure you get the best products possible for your budget. No job is too big or too small for our experienced team. From small lip kits to larger wide-body kits, you can trust that we are the best for the job.
Automotive Enthusiasts and Cutting Edge Customer Service
At My Japan Direct, we place the utmost importance on our customer service. We are happy to go the extra mile for our clients, making sure they are satisfied at every turn. Our years of experience give us an edge in customer service. This background means that from your first consultation to the moment you drive away, your experience with our company will be pleasant.
Contact us today to experience our outstanding service.