products ready to compare.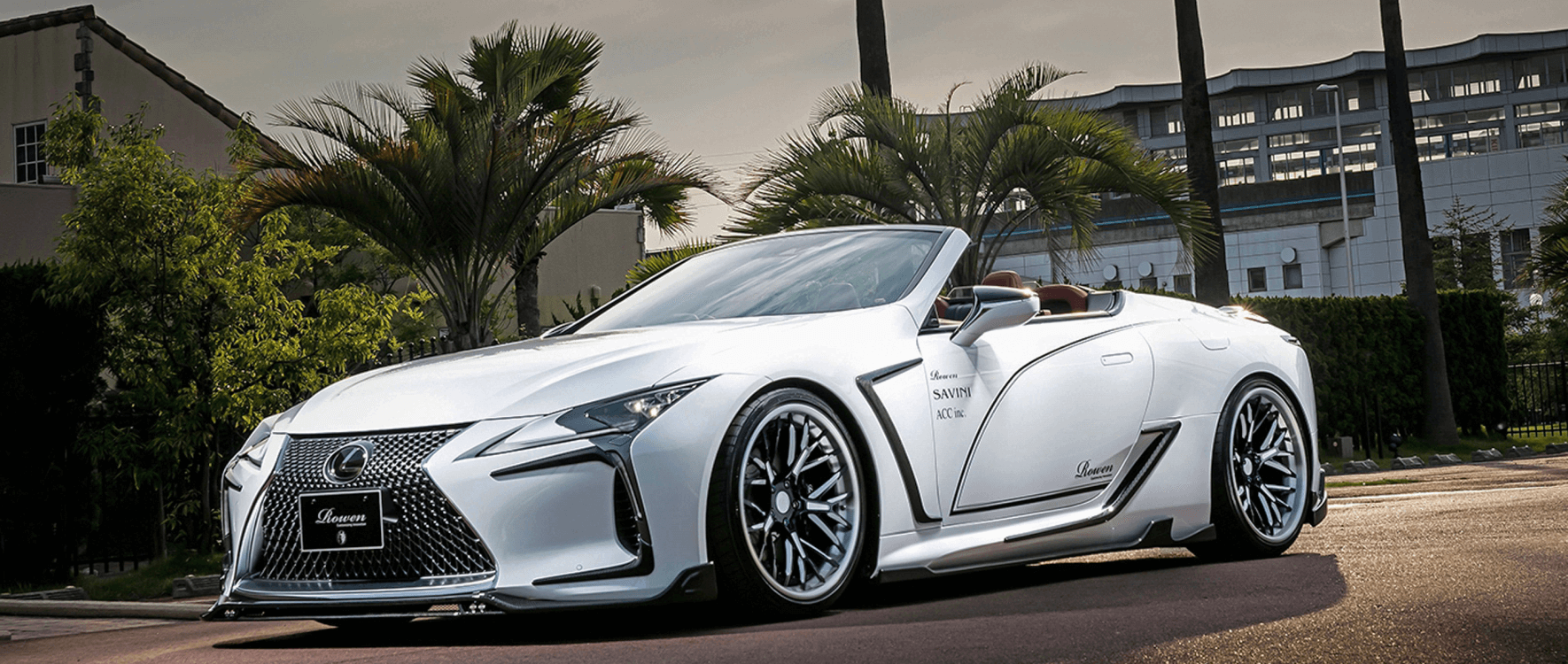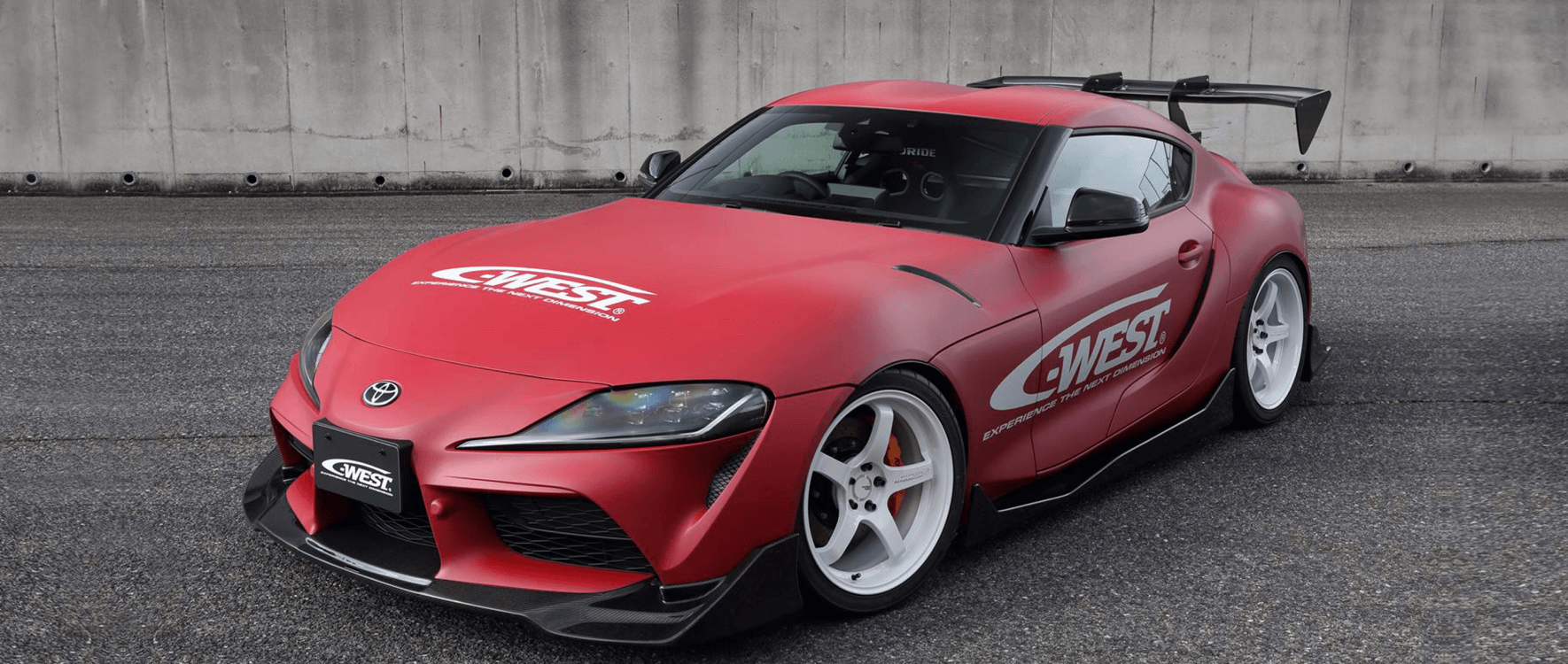 Japanese Auto Parts in Los Angeles
When it comes to importing Japanese auto parts, My Japan Direct is LA's top choice for quality supply. Since opening our doors, we've developed a rock-solid reputation for our stellar product lineup, our affordable prices, and our fast delivery times. If you've been looking to enhance your ride, consider us the place to look.
To discover our inventory for yourself, head on over to our online shop today.
For all inquiries, contact us by webform or by phone at 714.299.3025.
Japanese Auto Parts Center: Your One-Stop Shop in Person and Online
As your one-stop shop for Japanese auto parts in Los Angeles, My Japan Direct provides a comprehensive and convenient source for all your automotive requirements. With our vast inventory of Japanese car parts, JDM parts, and various vehicle parts, you'll find everything you're looking for under one roof.
Our extensive selection includes components for popular Japanese makes and models, plus performance parts for custom applications. Whether you're searching for mudguards, spoilers, or complete JDM auto kits, our diverse range of products caters to all styles and customization options.
With easy online browsing, you can explore our e-shop at your convenience and find the exact look and style for your car that you've always desired. We strive to be your go-to destination, ensuring your dream car is just a click away.
Enhance Performance with JDM Engine Components
When you want to maximize your vehicle's performance, our selection of JDM engine components is sure to impress. From high-performance air intakes and fuel injectors to camshafts and engine management systems, we offer a range of upgrades that can unleash the full potential of your engine.
Our JDM engine components are designed to deliver increased horsepower, torque, and overall engine efficiency. Whether you're a racing enthusiast or want a thrilling driving experience, our JDM engine parts will take your vehicle's performance to new heights.
Customize Your Ride with Authentic Japanese Car Parts
Express your unique style and personalize your ride with our selection of JDM interior and exterior accessories. From stylish shift knobs and sport pedals to custom steering wheels and seat covers, we offer a variety of customization options to enhance the aesthetics and comfort of your vehicle's interior.
On the exterior, you can choose from an array of JDM-inspired accessories, such as body decals, side skirts, and grille upgrades, to give your car a distinctive look that turns heads wherever you go.
With our JDM interior and exterior accessories, you can create a customized driving experience that reflects your personality and makes your vehicle stand out from the crowd.
Personalized Vehicle Advice from Our Automotive Experts
We understand that choosing the right Japanese auto parts can be overwhelming. Our car professionals are here to assist you every step of the way and provide personalized advice to help you make the best decisions for your vehicle.
With their extensive experience in the automotive industry, they can offer valuable insights into the different parts and modifications available to help you get the most out of your vehicle. They can also answer any questions regarding our products or installation process.
Customer Satisfaction is Our Priority
We want you to have the best experience possible when shopping for Japanese auto parts. We strive to ensure that each product we offer meets our high standards of quality and reliability, so you can drive with confidence, knowing that your car is equipped with the best parts. We're confident that you'll discover the perfect Japanese auto parts for your vehicle at My Japan Direct.
Quality Auto Parts Directly from Manufacturers
At My Japan Direct, we are committed to providing you with the best possible parts at the best price. Since our inception, we have worked directly with manufacturers to bring you quality assurance.
Over the years, we have developed strong relationships and good rapport with various Japanese car part manufacturers. This allows us to bring you the state-of-the-art products you need at a price you can't find anywhere else.
If you are seeking Japanese auto parts that you can count on for both reliability and affordability, look no further.
Fast, Affordable JDM Auto Parts
The Japanese Domestic Market (JDM) offers a host of auto products featuring innovative designs, exceptional build quality, and unparalleled looks. Most North Americans have been unable to access the unlimited potential that this market offers: Shipping from Japanese domestic suppliers has consistently been either too expensive or too much of a hassle.
Until now.
My Japan Direct has made it possible for Americans to order these Japanese domestic products at unbeatable price points. We maintain a low-overhead business model as well as an extensive network of Japanese product manufacturers. As a result, we're able to offer an impressive array of JDM parts at extremely competitive prices. What's more, we boast swift processing and shipment times, making the whole transaction process fast, affordable, and straightforward.
Enjoy a Complete Range of Auto Parts from Japan
We sell auto parts from over 120 different manufacturers. With a selection as extensive as that, you can bet you'll be able to find everything you want right here at My Japan Direct. From mudguards and spoilers to full JDM auto kits, our inventory includes a vast range of products with various color and customization options.
We carry products for virtually every make and model of car, from Acura to Audi to Tesla. With our unmatched amount of choice, you're sure to find the exact look and style for your car that you've always desired. Visit our e-shop to see for yourself. Your dream car is just a click away.
Auto Parts for Your Favorite Japanese Cars
Japanese vehicles are some of the best cars available on the market today. With sleek, innovative designs and endless reliability, it is no wonder why so many of us love Japanese makes and models.
Our team is happy to be able to provide you with auto parts from a large range of Japanese car companies, including:
Acura
Honda
Infiniti
Lexus
Mitsubishi
Nissan
Scion
Subaru
Toyota
As well as American and European manufacturers, including:
Audi
BMW
Chevrolet
Ferrari
Fiat
Lamborghini
Maserati
Porsche
Tesla
We are able to provide you with access to parts for a variety of models dating from 1990 to 2020.
LA's Best in JDM Auto Part Dealing
Have been wanting to buy a Japanese auto part for your car, but the import fees were just too expensive? With My Japan Direct's affordable rates, you can finally get the auto part for your car that you were missing!
Our selection is diverse as we deal with various dealerships and independent shops in order to provide Los Angeles residents with the quality foreign vehicle parts that they deserve. Any make, any model, we have it.
Wide Range of Japanese Auto Parts
If you do not have a particular part in mind, but are looking for an upgrade, browse through thousands of Japanese auto parts on our website. All you have to do is pick a part and My Japan Direct will take care of all the logistics.
All of our pricing is transparent, and we guarantee that there will be no surprise fees when making an order from our website.
If you have any questions concerning our JDM importing, then call us at 714.299.3025 and one of our representatives will gladly answer any queries you may have. We can even recommend parts that will work for your needs.
Passionate Auto Parts Specialists at Your Service
Our auto parts shop is very proud to host a team of passionate car enthusiasts who love Japanese cars just as much as you do. Our highly trained and reliable staff members have the logistical experience to handle your order with the utmost care and attention to detail.
Our goal is to deliver you the parts you need when you need them to help you ensure that your vehicle remains top-of-the-line.
If there are any issues with your order or during the delivery process, our specialists will contact you directly and update you on the status. Additionally, we will make ourselves available throughout the day to answer any questions or concerns you may have.
That is just the tip of the iceberg when it comes to providing excellent customer care and satisfaction. Don't just take our word for it! Join dozens of other car enthusiasts when you get on board with LA's most trusted Japanese auto part specialists today.
My Japan Direct Provides Los Angeles with Japanese Auto Parts
Los Angeles is home to many passionate automobile lovers. In our opinion, there is no place like LA to ride around in style, and we are happy to be able to provide this community with a variety of auto parts.
Whether you are looking to boost your engine power or spruce up the body of your vehicle, our team has access to the manufacturers and parts you need to create your dream ride.
There is nothing quite like cruising through Hollywood hills or taking in the beautiful coastal scenery along the famous Pacific Coast Highway.
If endless joy rides are in your future, you've come to the right place, call us today to discuss your needs with our team.
Japanese Body Kits: Shipped Directly to Your Door
Get your auto parts shipped directly to your door. Convenience is a core value of our business model. And for us, we understand that you want to be able to order JDM parts without the stress of customs, brokers, and other potential liabilities. That's why we take the stress out of the equation by delivering straight to you. We take care of the entire transaction process. All you need is to submit your payment and shipping information, and we handle the rest. Importing has never been easier—or more affordable.
At My Japan Direct, we offer a wide variety of state-of-the-art car parts from some of the biggest names in the automotive industry. Some examples of the manufacturer products that we offer include:
RK Design
Fujimura Auto
Rowen
V-Vision
Abflug
Vlene
Central20
And many more!
Additionally, if you are looking for a particular auto part that is not listed on our website, then we are able to find it for you. Our experienced team has established networks and can find you any rare custom part you might want.
Due to our established networks in Japan and our impeccable logistics team, we offer unmatched rates in our local industry. We have devised a system that has fewer overhead costs and saves you money. Additionally, our experience over the past decade allows us to know the ins and outs of the industry. We know who and where to go to for the right parts at the right prices.
Authentic Japanese Auto Parts Importer
We have established ourselves as the authentic auto-parts importer in LA and our customer satisfaction speaks for itself. Beyond our competitive rates and diverse selection, our company places a strong emphasis on customer service, and we are certain that from our first phone call, until the job is done, it will be evident that we are not satisfied unless you are satisfied.
We take pride in our logistics team, who never miss the mark. We know that ordering an auto part can be a time-sensitive issue and that is why we are diligent in giving you an estimated delivery date and sticking to that date. Our team has done incredible work to get our products out of Japan and to our customers' door in a timely manner.
If you have any questions about how you can order a Japanese body kit from My Japan Direct, then call us at 714.299.3025!
High-Performance Japanese Car Parts
Because we only stock premium products from trusted Japanese brands, you are always guaranteed superior results when you buy from us. We do the hard work for you by eliminating the chance of you buying junk parts that won't provide your vehicle with the look and feel that you want. Take your driving experience to the next level by shopping with the area's premier Japanese auto parts store.
Don't Make Any Compromises with Your Japanese Vehicle
If you are as passionate about Japanese cars as we are, then we guarantee that we have what you are looking for. Every Japanese auto enthusiast knows that there is no competing with products from the Japanese domestic market (JDM), which is why we only carry the best imported parts. Whether you are a hobbyist or want to make your daily driver the best it can be, we promise to be a great resource. 
Fair Prices on Important Japanese Auto Parts
With respect to our bottom line, we do everything we can to provide our products at unbeatable prices. Imported auto parts are always going to come at a premium compared to domestic parts, but we guarantee that you will see the value in our reasonably priced JDM parts. Enhancing your Japanese vehicle in Los Angeles does not need to come at a huge expense, so contact us today to learn more about what we have to offer. 
Japanese Auto Part Retailer with a Commitment to Their Customers
In addition to being an established destination for brand-name Japanese car accessories, we back it up with our focus on our customer experience. All of our clients are important to us, which is why we go the extra mile to accommodate their needs. Whether you have questions about our parts or need us to custom order something, we will do everything in our power to help. 
Long-Time Japanese Auto Enthusiasts
Our time in the industry has equipped us with valuable knowledge and many professional resources that allow us to provide our clients with unrivaled service. Even before we opened our shop, we were avid believers that there is something special about the Japanese auto market. When you have been working with Japanese cars for as long as we have, it only makes sense to share your knowledge with other drivers. 
Useful for Car Owners and Garages
Our straightforward pricing has made us the go-to source for anyone searching for Japanese auto parts. Whether you own a vehicle that you want to tune up or are a mechanic looking to source parts for your services, we guarantee you will find what you are searching for in our catalog. 
We Have the Japanese Parts You Need
We work hard to offer a comprehensive inventory of the best Japanese auto parts. No matter what you are hoping to accomplish with your vehicle, we are confident that we can help you get there. 
Some of the items you will find in our shop include:
Body kits
Bumpers
Fenders
Spoilers
Side skirts
And more
LA's Top Choice for JDM Auto Imports
Visit Our Online Store Today!
We're fast, we're affordable, and we're bringing the Far East closer to home than ever. With our e-shop, you can get the newest Japanese auto parts at incredibly low-price points. And you'll get them quickly, to boot.
Why wait? Visit our online store now!