products ready to compare.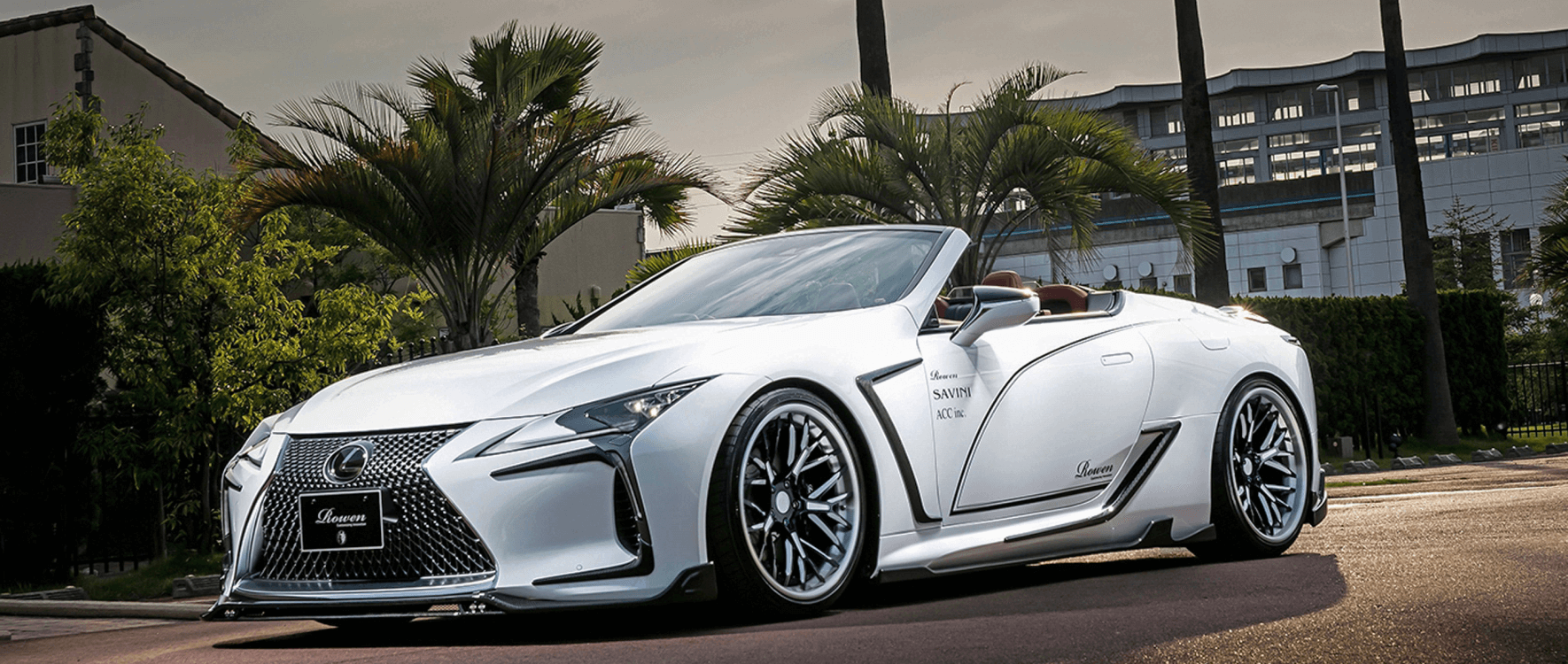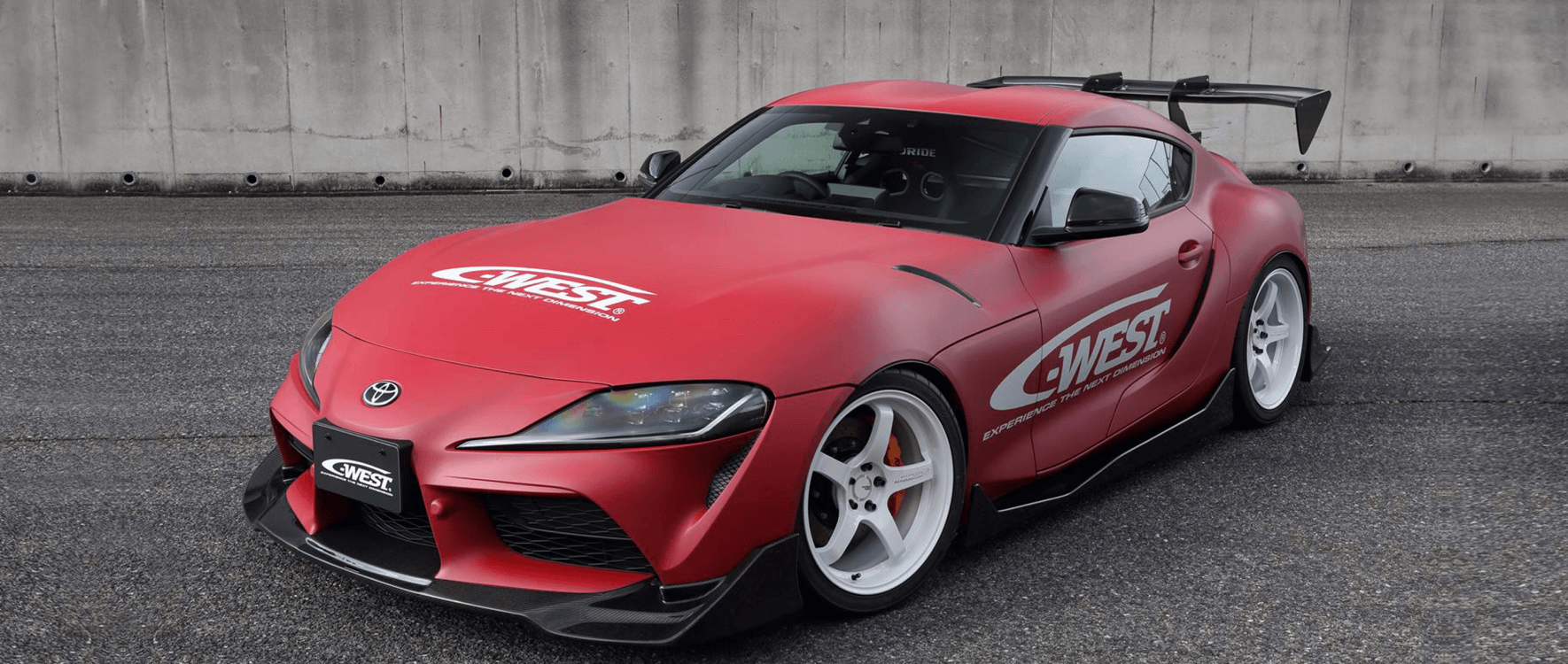 ---
JDM Car Parts in Los Angeles
If you're the owner of a Japanese vehicle, you need an auto dealer that can get you the parts you need without delay, and that's where we come in.
My Japan Direct is your home of JDM car parts in Los Angeles, and we're incredibly proud of the work we do. We work directly with manufacturers to bring you the best rates on the parts you need when you need them.
To learn more about our business or to order parts with us today, we invite you to dial 714.299.3025.
Get in Touch!
Fast and Reliable Auto Part Order
When you need a new part for your car, you don't want to wait around. Whether the part is crucial to the vehicle's function or not, our team will go above and beyond to ensure you get it in your hands as quickly as possible.
Over the years, we have created strong business relationships with dozens of manufacturers and suppliers who have what you need – so leave it to us to find you parts – no matter how obscure!
Japanese Auto Parts and Beyond
Not the owner of a Japanese car? Still, looking for auto parts for your standard or luxury vehicle? We can help. We have access to parts for various makes from Lamborghinis to Porches to BMWs and many cars in between.
If you have questions about the services we offer, please don't hesitate to reach our team. We'll provide you with the information you need so you can make choices about your vehicle.
Your Japanese Auto Part Specialists
At My Japan Direct, we're really enthusiastic about cars. We're especially enthusiastic about Japanese cars and their parts. When you're looking for a place to get your premium Japanese auto parts, it's best to look somewhere that loves your automobile as much as you do. We can guarantee our passion for your car.
We have highly trained and reliable staff members, who know about Japanese vehicles, parts, and trends, and they are always at your service when handling and delivering your orders. We are attentive to every detail when it comes to your order, promising you total satisfaction with our parts and our service.
We want to get the parts to you as soon as you need them so that your vehicle can remain well-maintained, cutting-edge, and the way you want it. To get a quality auto-part handled and delivered by someone who will give the highest amount of care, order from us online today!
Quality Auto Part Service
As your order and shipment is in progress, we want you to know you are in good hands. That's why we ensure that all of our specialists and employees are trained in excellent customer service and have excellent logistical experience.
Once you order from us, we do everything we can to be both careful with your order and communicative about the process. If our specialists run into any issues or questions about your order, they will contact you directly to give you an update. This way you're never left in the dark about arrival times and expected deliveries.
We also want to be around to answer any of your questions about your order. You can call us at 714.299.3025 to speak to a representative at any time to learn about your order and get help with any questions and concerns you have.
There are so many ways we can help you. To get excellent customer service in tandem with your quality Japanese auto part, My Japan Direct is the team for you. Browse or search our site to get the part you're looking for now!
Unbeatable Prices on Auto Parts, Kits, and More
While other suppliers will hike their prices to make a few bucks, our team is committed to providing our clients with the best pricing on Japanese auto parts in town. We are also completely transparent about our rates. We'll let you know the cost of the part and shipping from the get-go, so there are no surprises on the final bill.
If you are curious to learn about the price of a part you need, our team can find answers for you fast, so please reach us at your convenience.
Auto Parts From The Manufacturer
At My Japan Direct, we are able to offer you quality JDM parts at the best prices for one reason: we have connections with the manufacturer. We have been the premier JDM Car Part supplier for a long time, which means that over the years, we have been able to establish relationships with auto companies and auto part manufacturers. This allows us to purchase parts at excellent rates, giving you premium parts for competitive prices.
Having a good rapport with Japanese car part manufacturers is the only way to ensure you're getting quality parts at quality prices. When you shop with us, you're getting a guarantee on both quality, price, and brand-name parts. That's something that can't be beaten.
Find the part you're looking for and order it on our site!
My Japan Direct Will Take Care of Logistics
When you order luxury car parts with our experts, the product is likely being shipped over a long distance – but you don't have to worry about a thing. Our team will take control of the logistics and make sure that your auto parts are on track to get here on schedule.
We are also able to estimate a time of arrival for your car part, giving you the assurance that it will be there when you need it. Don't stress about delivery service or delivery times.
We have plenty of experience with logistics and the know-how to ship your goods in an efficient and cost-effective manner while ensuring safety every step of the way.
Our Auto Parts Suppliers are Committed to Customer Care
One of the main reasons our expert team has been so successful over the years is that we are committed to offering superior customer service. Whether you have questions about the kind of part to order for your vehicle or if you want us to check on the status of your order, we're more than happy to do so. Let us know what you need – we have it covered!
The Future of the Automobile
Step into the future of cars everywhere with My Japan Direct. The Japanese Domestic Market (JDM) offers a wide array of auto innovations that just aren't available yet in the USA. Their sleek, futuristic design, incredible builds, and impressive performance are any auto lover's dream.
We've made it our mission is to provide our clients with easy access to the latest and greatest in the auto industry with just a touch of a button. Our full JDM car kits and car parts are available for purchase now through our online store.
As a leading JDM car dealer in LA, we offer fast and reliable shipping of the highest quality JDM car kits, all for unbeatable prices. We make sure your order gets to you in one piece, offering an exceptional level of customer service as we hope to do business with you again in the future.
Where to Buy JDM Parts
The internet has opened up a world of websites for people wondering where to buy JDM Parts online. We caution you against opting for deals that seem too good to be true. As industry leaders, we've spent years streamlining our procurement processes, eliminating extra fees, and making sure each piece of automobile machinery is packaged properly for overseas shipping. With people on the ground on both sides of the ocean, we're the professionals who can make your JDM part purchase a success.
JDM Parts USA
Allow us to be your number one resource for JDM parts in the USA. We strive to add value and exceptional service to every single transaction we complete on your behalf. Our certified team will work with you to ensure you are getting exactly the part you need. If you are unsure, we'll make recommendations based on our many years of combined experience and our in-depth knowledge of Japanese car accessories and parts. Together, we'll add the most value to your imported car.
California JDM Imports: Best Pricing Unbeatable Service
As true lovers of everything vehicle-related, we are proud to offer competitive pricing on all JDM imports to California. You can rest easy while we take care of the large and small details associated with importing goods into the USA. You'll never have to worry about accepting damaged parts when you work with our innovative technicians. From shipping to customs and logistics and keeping excellent supplier relationships, we pass the savings and value on to you.
Is there a part or accessory you've had your eye on for a while? Let us give you a value-driven estimate and turn your vision into a reality.
Shopping for Cars Made Simple
As car enthusiasts ourselves, we understand what customers want from their shopping experience. They only want to deal with helpful professionals, and they'd prefer to work with as few intermediaries and third-parties as possible. With us, that is the sort of service you get.
We take a lean approach to importing JDM parts and vehicles. We provide clients with a wide list of imported cars and body kits available through Japan's leading manufacturers. Once they've made their selections, we go about contacting the manufacturers directly. This approach reduces costs, saves time, and ensures clients get a vehicle fresh off the factory line.
In-house Logistics Services for You
By far one of the most appealing aspects of working with us is our background in logistics. We know how to transport vehicles across a great distance in a cost-effective manner. We monitor shipments from their departing point to their destination, allowing us to inform you every step of the way. With fewer middlemen involved, you'll get the best customer service possible.
Serving Motorists Since 2007
Our operation has grown immensely since we opened our doors. With all our success, our goals remain the same. We want to give motorists a hassle-free alternative to the purchasing of imported JDM vehicles. Day after day, that's what we offer our clients. With any luck, we will continue to do so.
One of the benefits of working with an established company such as ours is our industry connections. We don't just work with dealerships in Japan—we coordinate with manufacturers and purchase vehicles directly from them. Professional relationships such as these are built on trust and mutual respect. When you work with us, you reap the benefits of our professional connections.
No matter the manufacturer or the price point, our staff can help you find your vehicle.
JDM Interior Accessories
Your car should be customized to your complete satisfaction, and no two car owners are ever alike. That's why we take the time to get to know your taste so we can connect you with the JDM interior accessories you love. Go all out in style, or add just a little touch of embellishment— the sky is the limit when you work with us.
Here is just a short sample of some of your options:
Car seatbelt pads
Branded leather shift knob boots
Steering wheel replacements
Shift knob replacements
Stickers and decals
Steering wheel hubs
Lug nuts
Tow hooks and straps
Pedal covers
License plate frames
Are you looking for something we didn't mention in the list above? Grab the phone and give us a call now to talk about how we can get that shipped over for you.
A Large Selection of JDM Car Accessories
You have the vehicle you want, and now it's time to really personalize it. You can do as much or as little as you'd like, it's all about you at this stage, and we're happy to help you make that happen quickly and affordably. Here are just a few of the many JDM Car Accessories we offer:
Branded air freshener
Branded wallets
Branded backpacks
Branded car towels
Branded watches
Branded pillows and blankets
A quick call would give us the opportunity to help you explore your options in greater detail. Connect with us by phone now.
A Full Range of JDM Japanese Cars and Custom Parts
We help clients find Japanese automobiles daily, but that's not all. We also help new and longtime clients modify their existing vehicles with JDM body kits—imported by us, of course.
At My Japan Direct, we're proud to say that we offer a full range of JDM car products for every want and every need. We offer custom auto parts from over 120 manufacturers of all kinds of makes and models. From front bumpers to wheel accessories, we truly have it all. We offer all the following auto parts:
Apparel
Exhausts
Fenders
Front and rear bumpers
Grilles
Hoods
Steering wheels
Full kits
And much more!
If you require any more information on our products before making a purchase call our JDM car experts and we'll be glad to answer any questions and address any concerns you may have.
High-Quality Auto Parts from Top Car Manufacturers
At My Japan Direct, we are proud to offer our clients a wide range of auto parts from the industry's leading manufacturers. While we specialize in Japanese vehicles, we also have American, German, and Italian auto parts available for order.
Below is a list of the auto manufacturers we partner with:
Japanese
Acura
Honda
Infiniti
Lexus
Mazda
Mitsubishi
Nissan
Scion
Subaru
Toyota
European/American
Audi
BMW
Chevrolet
Ferrari
Fiat
Lamborghini
Mercedes-Benz
Porsche
Tesla
No matter the age or model of your vehicle, our experts will work with you to find the parts you need at a great price. If you have questions or concerns about your order, don't hesitate to reach our representatives at 714.299.3025 today!
A Car Part Dealer with a Commitment to Excellence
At My Japan Direct, we have designed our auto parts dealership to be as user-friendly and straightforward as possible. Through our online platform, you will be able to choose the exact part you are missing by typing in the make, model, and year of your vehicle. Our experts will ensure that it is shipped to your door promptly.
We know that our clients love our hassle-free approach to finding what they need and ordering it. And just because our staff is not always working with you directly, does not mean we aren't here to support you should you need it. Our representatives are always available to help you navigate our site and discuss your needs by phone. As vehicle enthusiasts, it is not only our business but our passion to bring you the car parts you need and want. Whether you need help finding the right part or have concerns about your order or delivery, we are more than happy to be at your service every step of the way.
Your Auto Parts, Handled with Care
When you order valuable auto parts online, you want to ensure that they are being handled and shipped with respect and care, and at My Japan Direct, we make sure of it.
All products will be shipped in our own containers and handled directly by our staff members. We have years of logistical experience completing orders just like yours.
You don't have to worry about your purchase being lost or mishandled by the middleman. Our professional staff will take care of it all and ensure that your parts arrive at your location in the condition they left the manufacturer.
Get the Best Rates on Japanese Auto Parts and More
While other dealers in the area may jack up the price on international auto parts, our company is committed to bringing you transparent and competitive pricing. Over the years, we have built an excellent working relationship with the industry's top car manufacturers. We get parts at a lower cost than the competition, meaning you get the best price possible.
If you are interested in learning more about our pricing, the cost of shipping, or other details, reach us via phone or email today.
The Best JDM Cars Available to Los Angeles
If you've been interested in JDM cars but haven't had an idea of where to start, now's your chance. My Japan Direct is your one-stop online shop for all your Far East auto needs.
Our JDM car products are certified to be of the highest quality, and we have the utmost dedication to the satisfaction of our clientele. From the other side of the world straight to your front door, we bring you the specialty JDM car parts you've been searching far and wide for.
What once felt out of reach is now just a few clicks away. Check out our online store now! If you need assistance, get in touch with us at 714.299.3025.